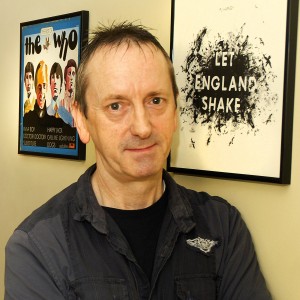 I am an Irish-based freelance journalist/writer/editor who writes mostly on music, pop culture, film and travel for a variety of print and online outlets. Of the former, I write mostly for The Irish Times, specifically for its Arts pages and its weekly music/movies/culture magazine, The Ticket. I also contribute frequently to the arts/book pages of the Irish Independent, Business Post Magazine and uDiscover.com, a prestigious US-based music website.
My travel writing is published in numerous print and online publications, including Cara (the award-winning Aer Lingus in-flight magazine, of which I have twice been editor), Business Post Magazine, and The Taste.ie, Ireland's leading food/travel website.
I primarily interview movie stars, musicians, and authors for Cara; these have included Pierce Brosnan, Cate Blanchett, Gary Lightbody, Roddy Doyle, Will Ferrell, Brendan Gleeson, Glenn Close, Glen Hansard, Billy Bob Thornton, Anjelica Huston, Colin Farrell, Patrick McCabe, Hozier, Cillian Murphy, Saoirse Ronan, Jeremy Irons, Aidan Turner, Sebastian Barry, Maria Doyle Kennedy, Martin Sheen, Sarah Greene, Gabriel Byrne, Deirdre O'Kane, Robert Sheehan, Charlie Murphy, Domhnaill Gleeson, Ruth Negga, and Aidan Gillen. I contribute frequently to national and international radio, including RTE and BBC. I am the author of six non-fiction, music-related books, the most recent (2011) of which is 101 Irish Records You Must Hear Before You Die (Liberties Press). In 2021, a work of fiction was featured in the short story collection, Brevity Is The Soul (also published by Liberties Press).
In tandem with the above, I have proven, rigorous editorial skills in the revision and refurbishment of website content, content strategy, Twitter 'sitter' services, and copywriting – creative or otherwise. With regards to copywriting, I have worked with digital agencies in Ireland and the UK on a variety of topics. I also regularly write press releases/biogs for music acts (some of which you know very well). Another area of expertise is creating bespoke music playlists – I have been commissioned by numerous award-winning Irish hotels/restaurants/businesses to 'design' music for their public areas/clients.
I regularly conduct public interviews (pandemic restrictions permitting!) with musicians, actors, and authors within the scheduled programming of arts and literary festivals (including Guinness Cork Jazz Festival, Galway International Arts Festival, Cuirt Literary Festival, Waterford Writer's Festival). I also host, moderate, and chair panel discussions and interviews at various events, festivals, album launches, and conferences.
I am also co-curator of the infrequent (but much-praised) arts-oriented 'salon' event, Culture Vultures, which 'appears' at numerous venues in Dublin, as well as at various Irish music and arts festivals (including Indiependence Music & Arts Festival, Dublin Bowie Festival, Vantastival). From 2010-2018, I was Chairman of the Judging Panel of the Choice Music Prize, Ireland's most prestigious music awards event.
If you'd like to discuss any project/work you think would suit my experience and skills, then don't hesitate to email me (tclaytonlea@gmail.com). Do you know the cliche about how if you want something done efficiently and done well, then it's best to contact someone who's very busy? That cliche is true in my case, so please get in touch…
Tony Clayton-Lea